Book an Online Consultation
As MS progresses, pain can become a more common aspect of the experience.
Nerve damage or other MS symptoms. Side effects of drugs. Even internal symptoms, such as infections. They can all prove exhausting and can affect your mood and your ability to do everyday activities.
But while it may be a common experience, it doesn't have to be one you have to accept.
Follow Up Consultation
£49
A lot depends on the type and severity of your pain, but our doctors are available now to understand your condition, where you are in your treatment journey, and what is and isn't working for you.
With access to your summary care records, there's no need to wait days or weeks to align things with your GP or hospital. It can be done in minutes.
What Can We Treat It With?
It's important to find the right treatment that works for you and your pain symptoms. If you have tried two or more types of medicine for your pain, and they are not working, our doctors are licensed and trained to prescribe regulated natural treatments.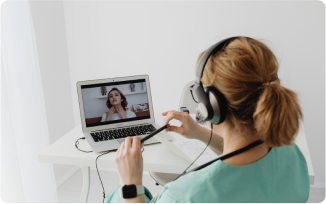 How Soon Can We Treat It?
Our doctors are available from 8am – 8pm Monday to Friday, with appointments usually available within hours.
And if eligible – following a short questionnaire – our doctors can approve your treatment prescription within just 24 to 48 hours.
Appointments are available here.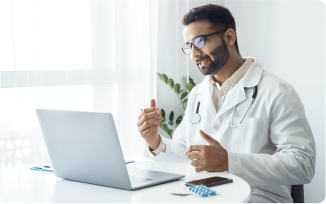 Don't Want To Treat It With Botanical Medicines?
Our GPs are still available to you to discuss your health issues and provide advice on further options that may work for your pain.
Treating It With Additional Support
We know MS pain can be a tough, uncompromising experience.
Understanding it better as well as getting wider support can help to manage it and cope with its day-to-day challenges.
Here are some resources we feel may be helpful.