Skip to content
Discover the path to chronic pain relief with Treat It
Share this
This article
Related Topics
Chronic pain is treatable.
Although it might not feel like it, chronic pain is treatable.
At times, traditional treatments might make it seem like chronic pain is something you have to live with. We know that this isn't the case. At Treat It, we're here to support you through your treatment journey, every step of the way.
Our team of specialist doctors do this every day for patients across the nation dealing with conditions such as cancer, multiple sclerosis (MS), neuropathic pain, and joint pain.
And at the heart of Treat It's mission is our patient-centered approach to prescribing medical cannabis treatments for chronic pain.
Empowering Patients with Effective Pain Management
As a leading healthcare facility, we work closely with our patients and their existing treatment plans to manage their chronic pain with complementary, effective medical cannabis solutions.
Our doctors have extensive experience as well as a deep understanding of the complex nature of chronic pain conditions. They recognise the potential of medical cannabis to alleviate symptoms and enhance overall quality of life.
Treat It's Path to Medical Cannabis Treatment
Your journey to medical cannabis treatment with Treat It begins with a 30 minute consultation so your doctor can listen to you, learn about your symptoms, your medical history and your thoughts on medical cannabis.
By working with you, our specialists assess whether medical cannabis is a suitable treatment option and can guide you through the process with empathy, expertise and care.
We understand that navigating new healthcare systems can be challenging, which is why we've made our sign-up process as quick and hassle-free as possible.
As part of our commitment to patient wellbeing, once you've created your Treat It account we'll ask you to complete an eligibility questionnaire. This step helps us to determine the appropriateness of medical cannabis for your condition.
Next we'll ask you to share your pain symptoms, consent for our doctors to access your NHS record, and check for any mental health considerations. This helps us to ensure that medical cannabis is a safe and appropriate treatment option for you.
Book Your Initial Consultation
Providing that you meet the eligibility criteria we'll get you booked in for your initial consultation. With appointments available from 8am to 8pm throughout the week, you can select a time and date that works for you.
Throughout your treatment journey our team is committed to monitoring your progress, making adjustments as needed, and providing ongoing support. We believe in a collaborative approach, empowering you to actively participate in your pain management and make informed decisions about your health.
If chronic pain is affecting your life, it's time to take action. Take the first step towards medical cannabis treatment by creating your Treat It account and scheduling an appointment with one of our dedicated doctors.
Create your account here.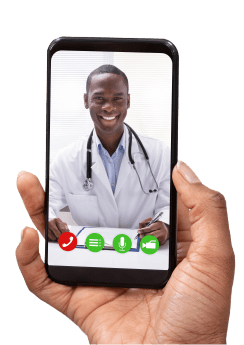 Get the Right Dose
Confused about how much cannabis you need? Meet with a consultant and get personalised guidance tailored to your unique needs.


Book an appointment